News..

The All Outdoor Channel thought ShootingSight had the coolest business card at SHOT show this year.
---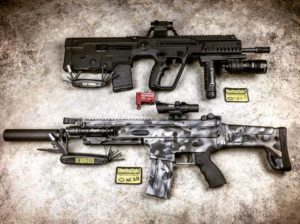 Got an IWI US Tavor, or X95? Maybe an FN America Scar16 or 17? Don't worry, we got you covered with the best triggers made from superior materials.
We even have platform specific all in one tools to help maintain and clean your weapons. Just follow the link to see how we can make you a better shooter.
---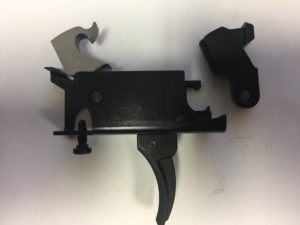 First prototypes for the CZ EVO Scorpion trigger are in. There might be some revisions needed, but initial geometry looks good. You can see the hammer profile here. Trigger will be a 2-stage, and it will be CNC machined from rolled plate tool steel – I never use inferior cast steel.
---
---
---

Please Note
**ShootingSight products are not offered for sale in areas where they are illegal to own or to sell.  It is the buyer's responsibility to verify whether your area permits the items you purchase.**
**Many ShootingSight products are controlled by ITAR and may not be exported without proper export permits**