Description
The SCAR bore guide tube is brass, with a 20 degree shoulder and an o-ring, so it will match up in the shoulder of the chamber to keep the solvents from leaking, and will prevent the cleaning rod from potentially scratching the throat.
The SCAR 17 bore guide is tube is  .308 ID, while the SCAR 16 bore guide is slightly smaller, to fit in a .223 chamber.
The SCAR 20s 308 will work with our SCAR 17 Bore Guide. We are now making a Bore Guide for the SCAR 20s 6.5, which will fit the Creedmoor and the Grendel.
Designed for those want to practice a little more TLC on their rifle.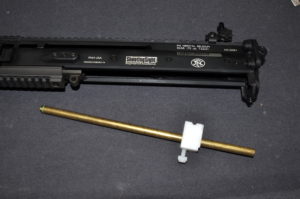 Use by sliding the plastic block about half way up the brass tube, and inserting the rear of the tube (the end without the o-ring) through the rear of the receiver.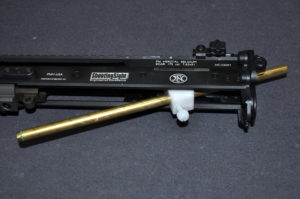 Slide the assembly back far enough that the front of the tube, with the o-ring) can be seated fully into the chamber.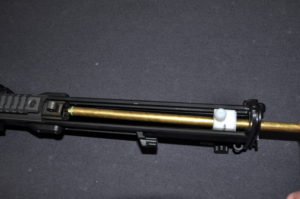 Slide the plastic block all the way to the rear, so it locks in place.  Tighten the thumb screw finger-tight.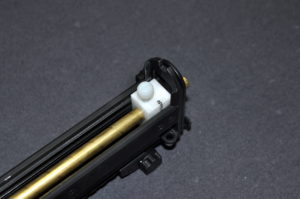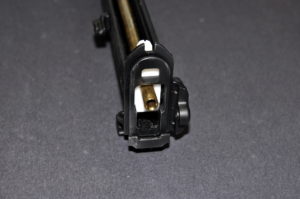 The o-ring will now prevent cleaning solvents from leaking into the receiver, and the length of the guide will assure the cleaning rod is aligned with the bore, so there is no risk of scratching the throat of the chamber with the cleaning rod.
Price includes shipping
Made in USA.